Employment
We looking for mature, responsible, independent-thinking individuals to join our team. Happier at Home is an equal opportunity employer.
Apply Now
Contact Us
Please use the form below if you have a general inquiry about our home care.
Location Contact Form - Rochester, NY
Our Services
Happier At Home provides service in many settings. We know that individuals' circumstances are unique, so we come to you no matter where you need us! We regularly provide care in private homes and apartments, independent & assisted living communities, hospitals, skilled nursing facilities, and rehabilitation centers.
Learn More
Alzheimer's and Dementia Care
Short Term Recovery Services
About Us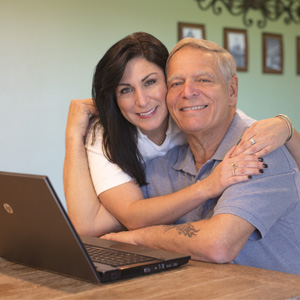 Deborah C. Bernacki founded Happier At Home and began serving the community in Rochester, NY in 2007. It was Debbie's own family experience caring for her mother that affirmed the need to improve upon in home care. The life-changing experience came when her mother, Angela Marcello, was diagnosed with glioblastoma, brain cancer, at age 64. During Angela's illness, Debbie and her family tried to provide the daily care for her that was necessary to keep her at home. They experienced how confusing it could be to navigate the healthcare system, and felt they needed guidance.
They came to the reality that they just couldn't do it alone and enlisted the help of a local in home care agency. Unfortunately Angela was faced with a different caregiver each day, disrespectful behaviors, and caregivers that didn't seem like they wanted to be there. Their options for care were not clear and didn't know whom to turn to with questions. This was an eye-opening experience for Debbie.
Debbie not only knew the delivery of in home care could be drastically improved upon, she also felt an incredible desire to make a difference in the lives of others that are going through the same challenges her mother and her family went through. Debbie founded Happier At Home, providing not only in home care for those in need including seniors and the disabled, but also professional Geriatric Care Management. Since that time, Debbie, along with her dedicated team of compassionate staff and caregivers, has become an advocate for our most vulnerable in the community, and has a positive impact in the lives of the disabled, seniors and their family members.
Our Team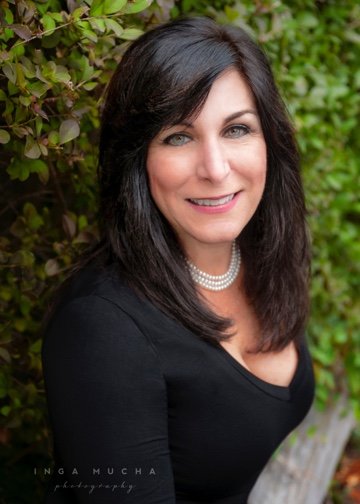 Deborah C. Bernacki
RN,BSN,CCM – CEO/ Founder
Debbie's passion for senior care and elder care started at a young age. At 15, she volunteered at a hospital in Rochester, NY. The experience confirmed her calling to help others and work in the medical field. Debbie holds a Bachelor's degree in nursing, advanced education in geriatric care management, legal nurse consulting and life care planning.
Debbie has extensive experience in the establishment and growth of business. Her awards and certifications include 2013 Up and Coming Businesswoman of the Year, Worldwide Leaders in Healthcare by International Association of Nurses, Simon Graduate School of Business Simulation Scholarship Award, Certification in Case Management, and Healthcare Business Acumen Certification. Debbie serves as the Senior Care Expert for Fox Rochester, providing weekly appearances with important information affecting seniors, the disabled, and those that care for them.
Donna DeRycke
Business Support Manager
Donna DeRycke, Business Support Manager, has been in the field of human services for over 23 years. Donna is experienced in program management, employee engagement, training, counseling, and advocacy. Donna holds a Bachelor's Degree in Psychology and double Minors in Gerontology and Art Therapy from Nazareth College. She also attained a certificate in business management through St. John Fisher College.
Donna resides in Fairport with her husband and children. When she is not at work, she enjoys listening to live music, making wheel-thrown pottery, exercising, and being outdoors.