As the holiday season quickly approaches, family time is at the forefront. Most of us are so consumed with preparation and planning that our senior loved ones may fall off the radar. Our caregivers at Happier at Home are able to help relieve some of the stressors that come along with the holiday season. By providing some additional help with tasks around the holidays, senior loved ones can be accounted for and included.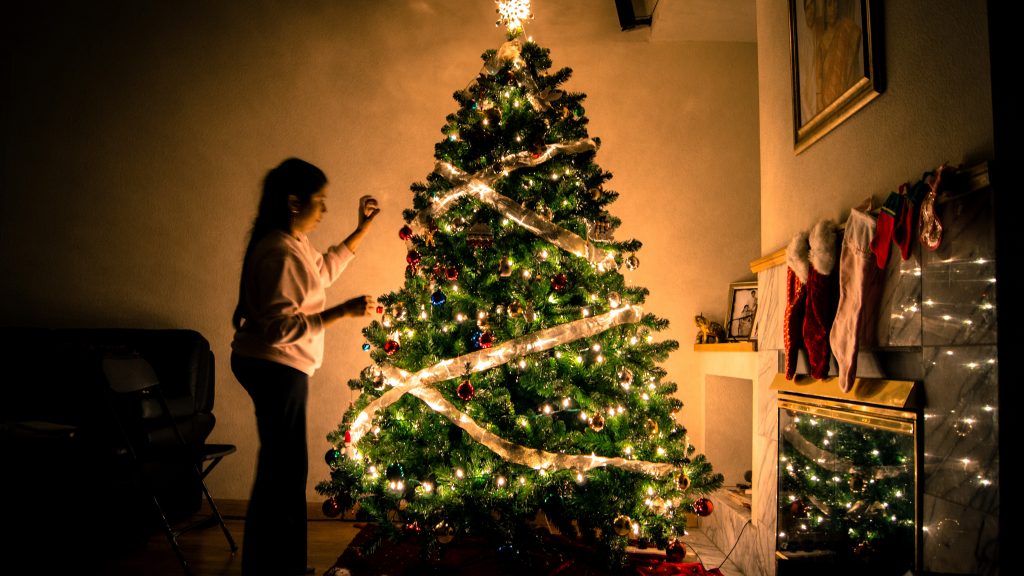 Decorating
Decorating around the holidays is an essential part of setting the tone and cultivating the holiday spirit. This can become difficult for seniors who have little to low mobility. Our caregivers can help assist seniors with whatever they may need when it comes to decorating; whether that is setting up a Christmas Tree, hanging reefs/lights or any other décor. This will help them maintain a feeling of independence and normalcy while the seasons, and their needs, change. By adapting to their needs while maintaining some traditions, seniors feel more involved during the holidays.
Shopping
The holiday season comes with gift giving for many of our loved ones. Our caregivers are able to provide transportation services to and from the stores as well as assistance with carrying items. Helping our senior loved ones with shopping can help them feel more independent. Additionally, by compiling a list of gift ideas and following that list, they are able to shop intentionally and make sure everyone that they need to purchase gifts for is accounted for.
Wrapping Gifts
Our Happier at Home caregivers are able to assist clients with gift wrapping and preparation. This is especially helpful for those who may have low mobility or trouble with their eyesight.
Traveling
Sometimes our clients families' live far away causing them to have to travel for the holidays. Our caregivers are able to help with the travel process by assisting travels. If this is something that your loved one may need, we can work to create a care plan that best aligns with their needs.
These are just a few of the ways that our caregivers can assist clients throughout the holidays. As our senior loved ones age and their needs change, we can help to adjust to those needs and keep the holiday season spirit. Discover more of our services we offer here!